Flowers, Godiva chocolates, and Pandora bracelets are all great options for Mother's Day Gifts, and I'm a Tiffany's / David Yurman type of girl, but if I'm being honest that is nowhere close to what I really want for Mother's Day. I also am not interested in a "Worlds Best Mom" mug or wine glass. I have both already and really already have more than enough mugs and wine glasses. As commercialized as Mother's Day has become I'm not going to preach to you about its history and why we celebrate it or go into the whole "what about single Dad's celebrating Mother's Day" debate either.
What I will say is that we all need to stop waiting until the last-minute to figure out how to honor our mothers and fathers and each other in general.  I am just as guilty as the next person for a quick google of holiday gift guides but perhaps if we did a better job of really thinking about what our loved ones really needed or wanted we'd all be better off. If I'm being honest my perfect Mother's Day is me getting shipped off somewhere to somebody's B&B, or Spa for a few days so that I can have time alone to just do me. That being said, I came up with a list of things and some personalised mothers day gifts that I know myself and Mom's like me would truly appreciate for Mother's Day. It's definitely not the typical list you're thinking of but you can't go wrong with any of my suggestions!
To not be judged – For Just ONE day it would be great to not be told you're doing something wrong. Or not be told you're not doing enough, or don't care about yourself because you're running around the house bra-less rocking a mom bun. To not be asked "Are you sure Grace should be eating all of that she's getting really big for her age" or told, "You know in my day we did XYZ." I really don't care what you did in your day because all I'm getting from comments like that is that I'm doing something wrong when I'm really just trying to figure things out. It can really be quite nerving to hear comments like that all the time, especially if they are made repeatedly on the same topical area. So for just one day if everyone could keep their unsolicited advice and comments to themselves it would be a beautiful thing!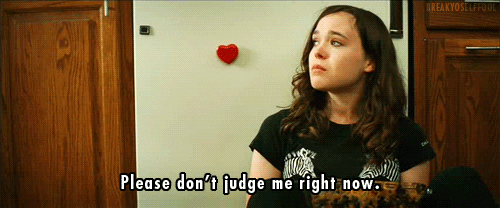 A full day at the spa – A 50-minute massage is cute and all, but give your woman a FULL spa day. I mean the WORKS! Start her out with a facial, then body scrub followed up with massage, mani, and pedi. I want it ALL. When I say a day at the spa I mean a DAY at the spa! Don't feel like because you got your wife a quick rub down you're the man because after that little 50-minute massage she is already thinking of how much crap she has waiting for her when she get's home so its almost like the massage didn't even happen. And I don't want to hear how much it cost either because if you can afford to go to football and basketball games all the time you can afford to send your wife to the spa for 4-5hrs.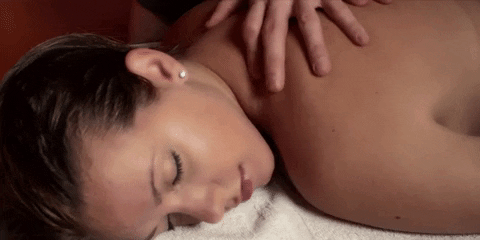 A parenting free day – I love my babies more than they will probably EVER realize. But, Momma tired and needs a break. I don't want to change a diaper, sing the ABC song, breastfeed, pick up toys, work on potty training or anything that has to do with my little people. Why do you ask? Because I see them every day already and to be truly rested you have to have some space and alone time. That's definitely something I miss. As enriching as it is to have kids, your independence and personal well being suffer are tremendous as you put your kids first and focus on their needs. So, for just one day if I don't get to any other time of the year I want to put my personal needs first and just take a day off from parenting.
Get some rest – Any mom who says she "got a good night's sleep" is lying to herself because we all know even if little Timothy didn't wake up in the middle of the night your brain was running with stuff you needed to do tomorrow through the next month.  Meal plan for the following week, get groceries, send out invites for Jackie's birthday party, RSVP for Grammy's 70th, finish Thank You notes from the baby shower, switch over the kids clothes for summer, book hotel for fall family vacation, change out all the house air filters, refresh paint on deck and so on and so forth. It.never.ends. So yea, if mom could do nothing for the day and just be life would be grand!